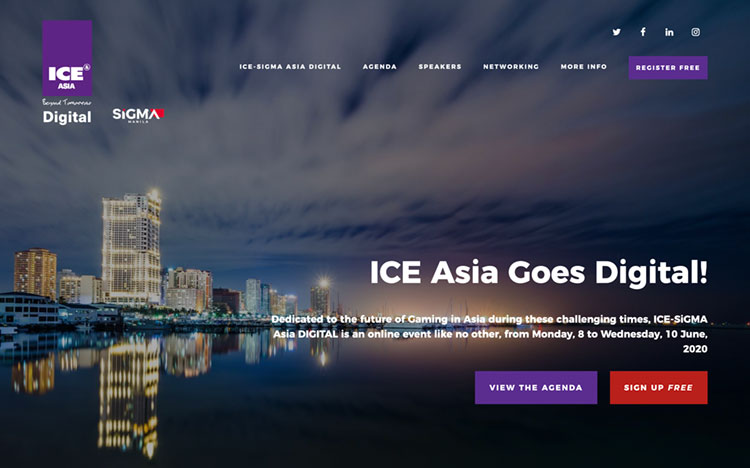 Inside Asian Gaming is pleased to announce it has signed agreements with Clarion Events, organizer of ICE Asia Digital, and SiGMA Group, organizer of SiGMA Digital Focus Asia, to produce a joint official daily record for the first two days of ICE Asia Digital and SiGMA Digital Focus Asia, on 8 and 9 June 2020.
The official digital record, to be called The Daily Download, will provide attendees with a comprehensive guide to the two events, which will run concurrently from 16:00 Manila time (9am London; 10:00 Malta) each day. The Daily Download will be bilingual, published in English and Simplified Chinese.
The inaugural ICE Asia and SiGMA Manila exhibition and conference had originally been scheduled for 8 and 9 June at Manila's SMX Convention Center but was postponed until May 2021 due to COVID-19.
With ICE Asia Digital and SiGMA Digital Focus Asia taking its place in the interim, The Daily Download will provide online attendees with detailed information about the joint events, including all panel times, topics and speakers, highlighted speaker profiles, sponsor information and more.
The Daily Download will be emailed to IAG's 20,000-strong database and distributed by both Clarion and SiGMA Group respectively. All content will also be published on The Daily Download's dedicated website at iagdd.com.
There are a number of highly sought after advertising positions and editorial opportunities available in The Daily Download, including the Official Title Sponsor which includes the sponsor's logo on every page, two Full Page ads, a Front Cover Banner each day and editorial on both show days. Other options include Back Page, First Inside Page, Full Page and Vertical Half Page.